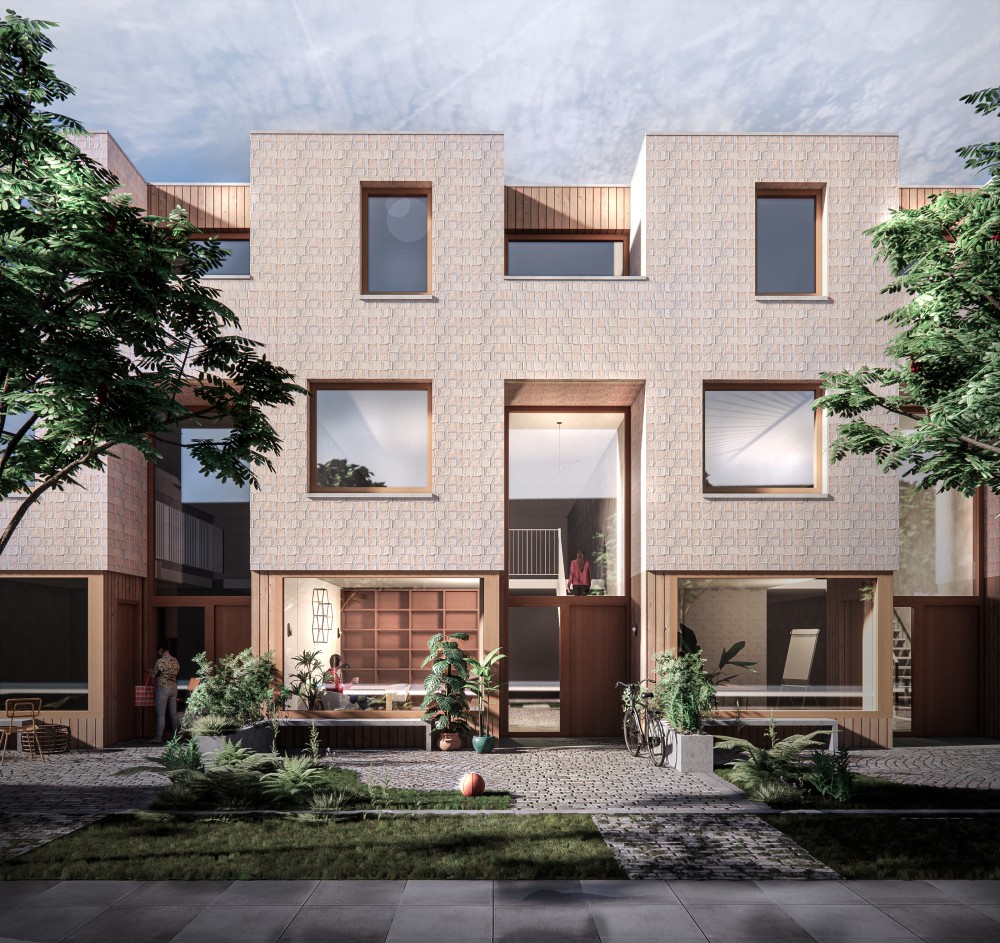 ---
St. Matthias Wonen is a housing concept that was developed for a competition by the municipality of Alkmaar. Twelve spacious family homes provide an answer to a changing society, in which connection and sustainability are central. The design is based on a living and working construction, which is realised by means of a separate studio space. St. Matthias also offers a special combination of individual and collective facilities, in order to create a community that is an integral part of the neighbourhood.
---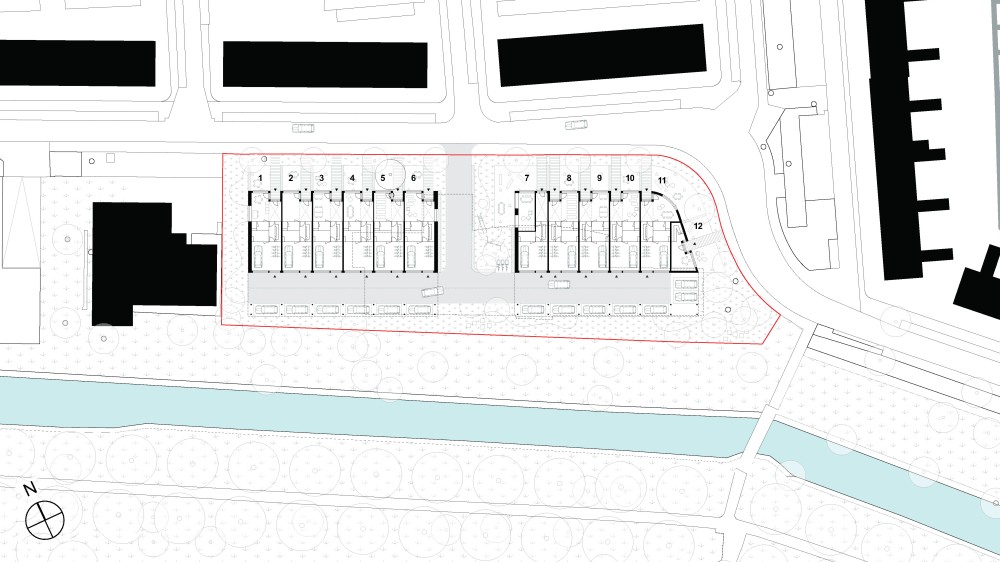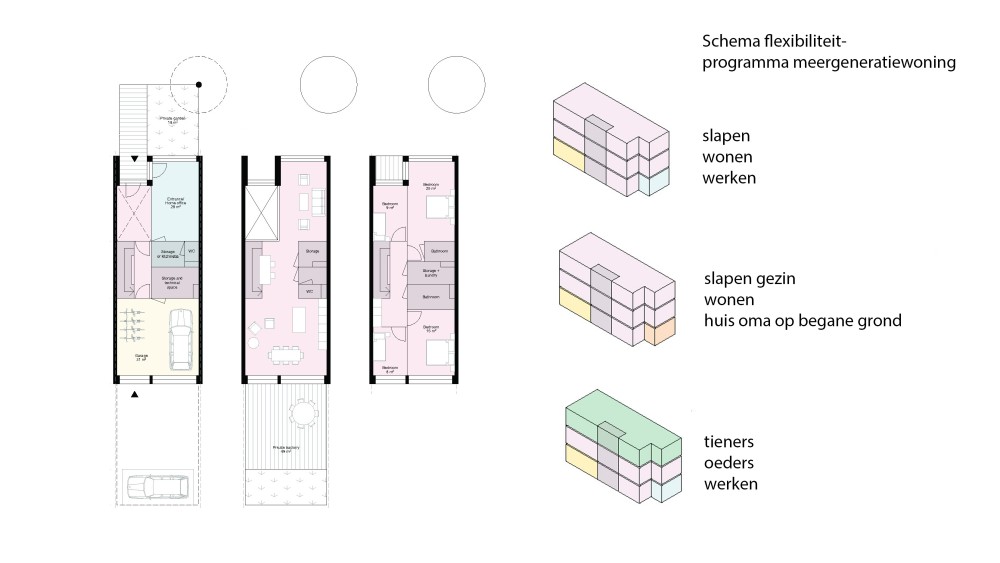 ---
The houses are designed in a sustainable and nature-inclusive way, which actively improves a good climate. The use of innovation, circular wood construction techniques, and contextual materials make St. Matthias a future-proof residential project that innovates and pioneers in different ways.
The concept of 'community' plays an important role within St. Matthias. There will be a communal outdoor area with a children's playground, a vegetable garden (which is maintained by the neighbourhood), and a large table. The collective indoor and outdoor spaces contribute to the growth of a sense of community and the integration of the new residents in the neighbourhood.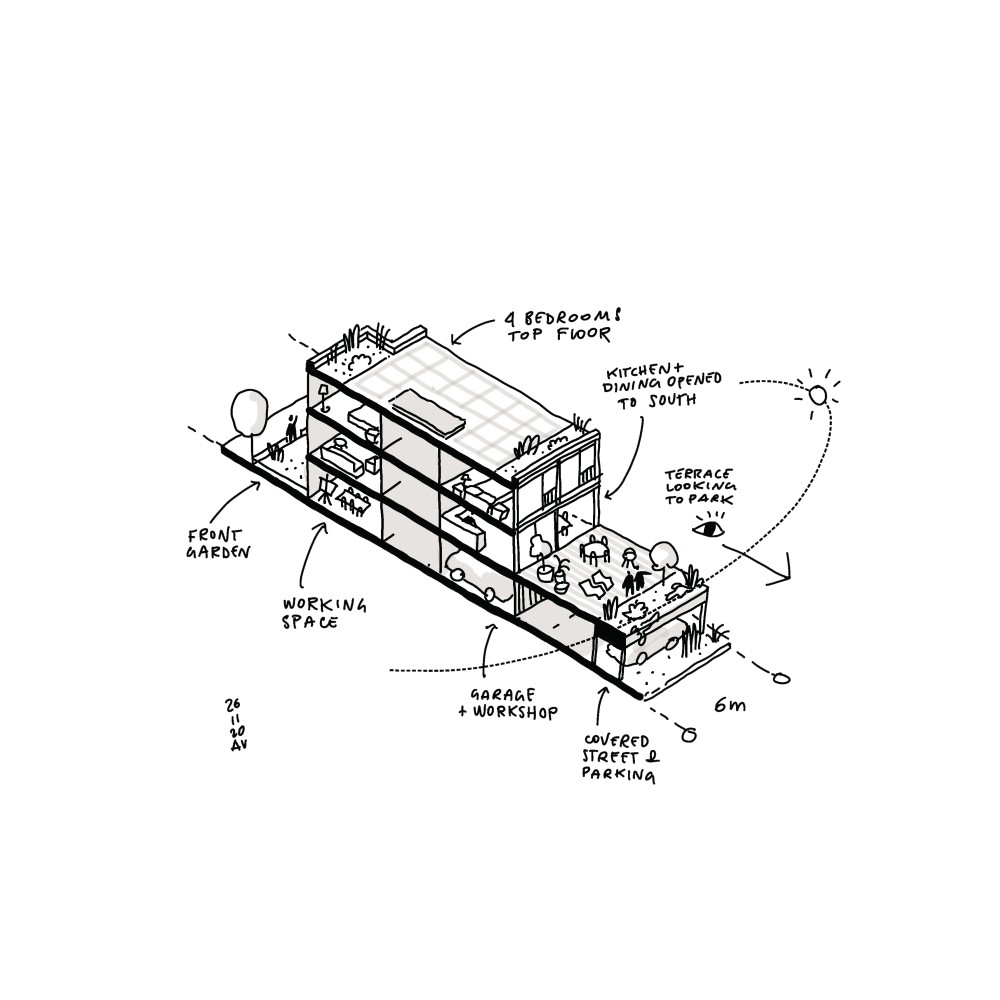 ---
The project has high sustainability ambitions. It is energy neutral due to low consumption in combination with the production of green solar energy. It improves biodiversity with a carefully considered design, the choice of trees and plants, and the integration of greenery and bird and insect houses in the facades. The houses will be built on the basis of innovative and circular solutions. Wood in the form of CLT and HSB elements will be the primary building material, with great environmental benefits.
---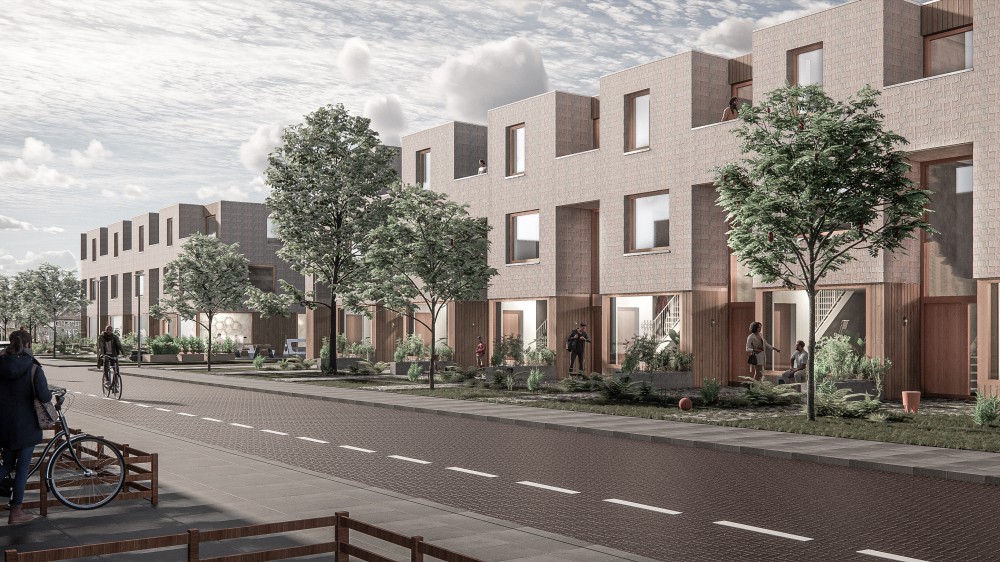 ---
Alkmaar, 2020 - tender competition
Housing, 3.000m2 BVO
12 private row houses of 200m2, each is a triplex with flexibility of being divided in 2+1, communal spaces
Energy neutral, communal energy network, built with circular wooden structure
---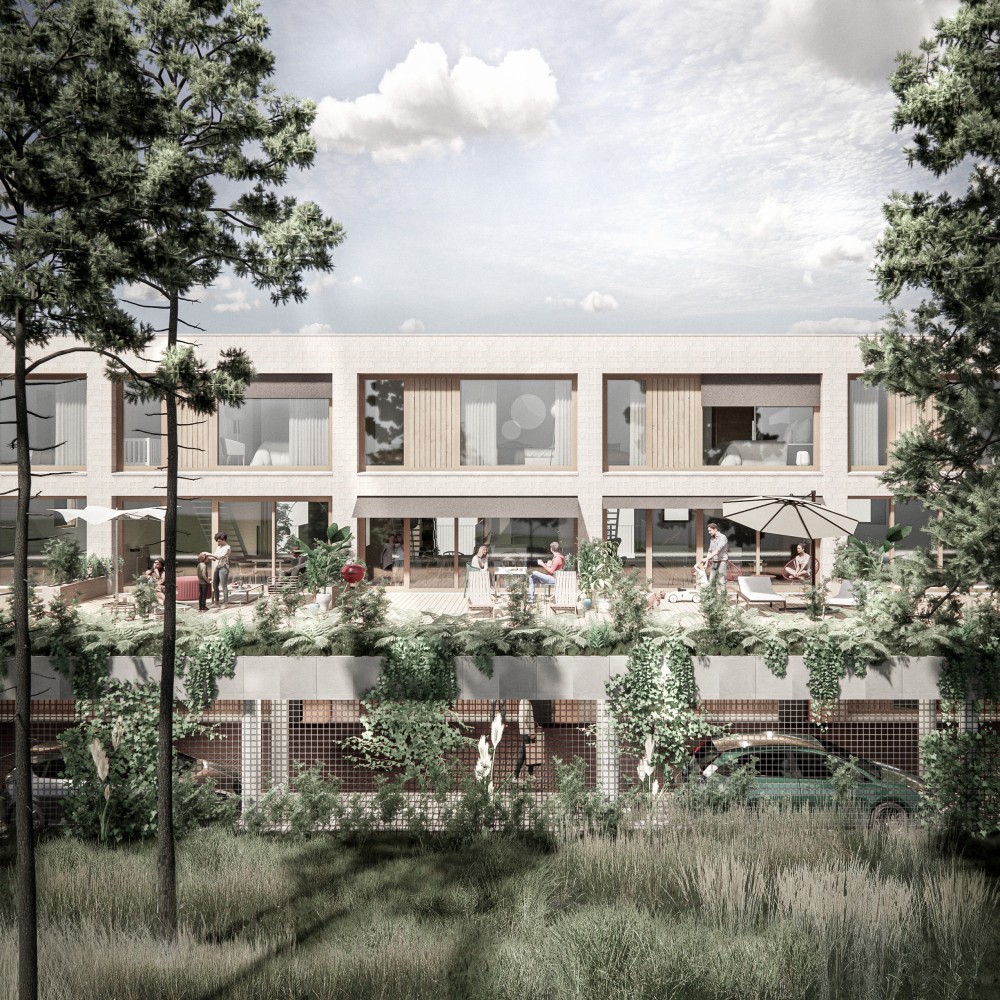 ---
---
TEAM

Developer - Holistic developments
Sustainability - Metabolic
Modular construction - Boom Builds
---
---
Related pages