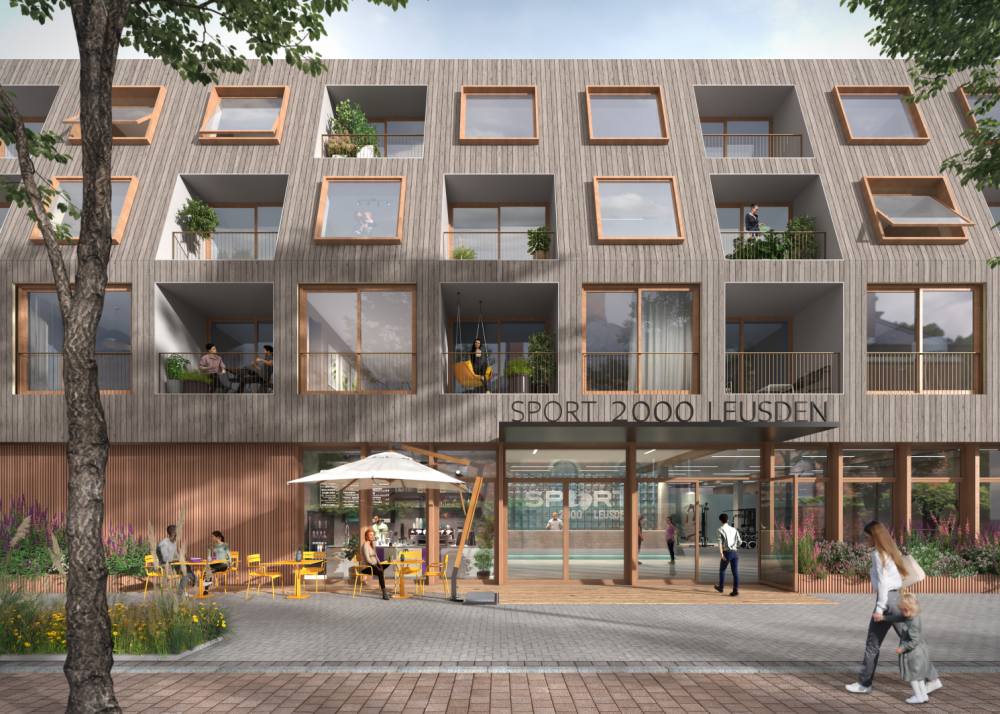 ---
Houten-hof is a co-housing building with 60 mid-rent units sharing a green outdoor space, a community room, and other facilities such as collective bike storage and workshop room. At ground floor a non-housing function almost entirely covers the footprint of the building, effectively this non-housing function will become the interface of the building in combination with the public space. An underground parking houses private-, shared- and guest cars, a collective bike storage and part of the non-housing program.
---
Holistic Developments aims to create a participative process that involves the different stakeholders present in the area to define the project that can fit the surroundings the best. We have been assigned to design two versions of the building. One version is more introverted, has an elevated closed courtyard, and its presence is stronger on the perimeter. The second version is a C shaped building arranged around a semi-public garden.
The 2 versions of the project show the flexibility of the modular construction method, in fact, the same apartment types are reconfigured to create the two different building morphologies.
---
---
The building has very high sustainability ambitions, and a great focus is given to circularity by the extensive use of sustainable materials, with wood (used for both the load bearing structure and the facade claddings), the extensive use of prefabrication, and dry construction methods. The base of the building is built in prefabricated concrete elements to achieve large uninterrupted spaces, which are easy to customise with different functions. From the first floor up, the apartments are designed using prefabricated bio-based wooden modules, two or three of these make one apartment. All the units are produced off-site, including bathrooms, installations and most of the finishes are brought on site for a fast assembling.
---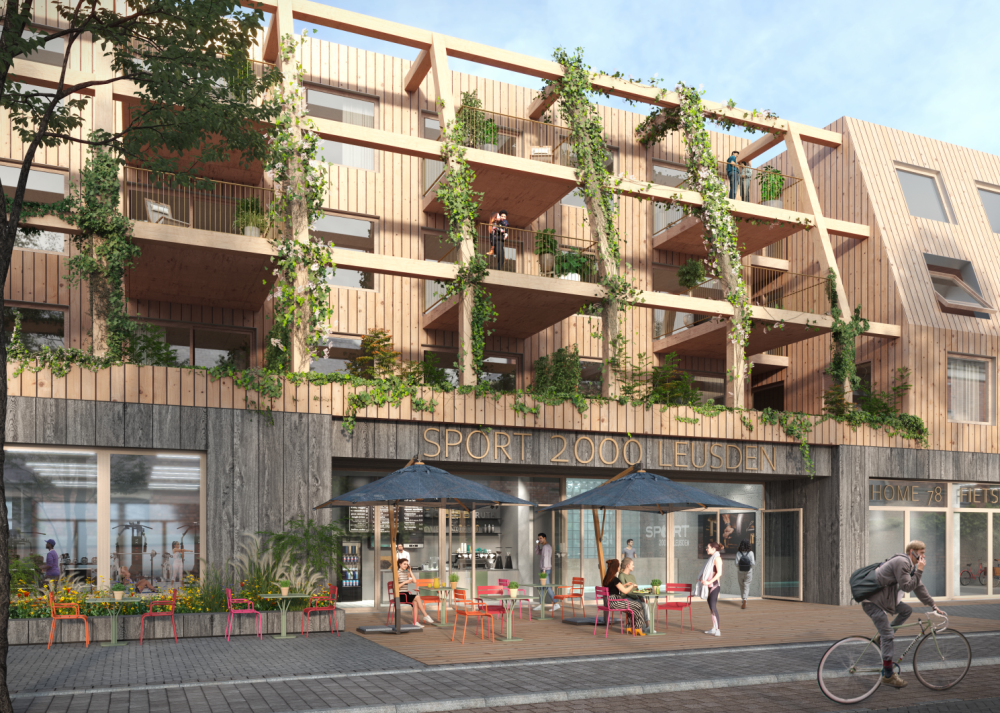 ---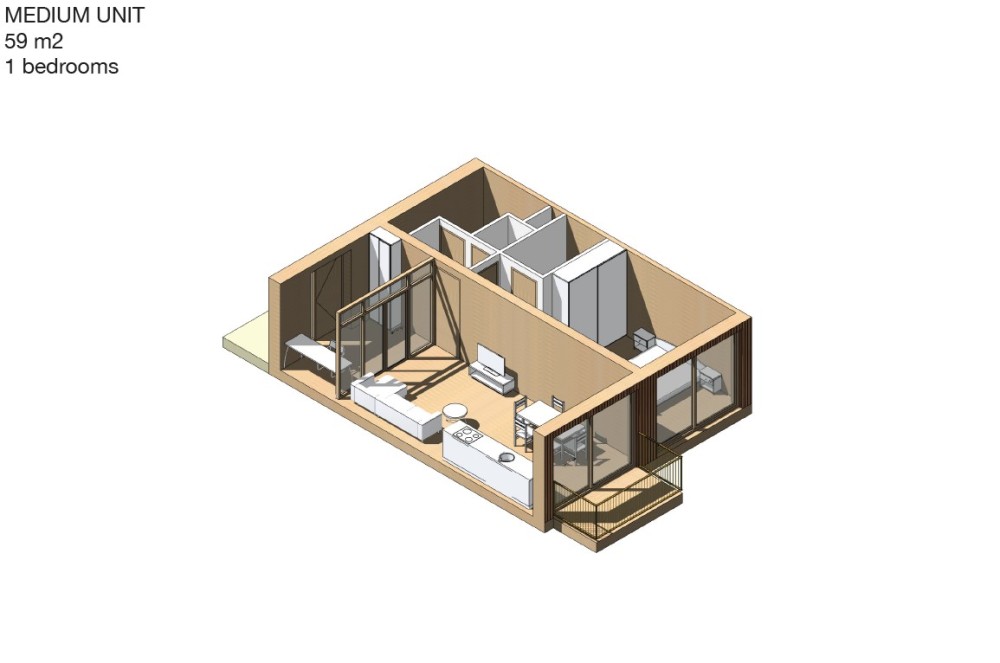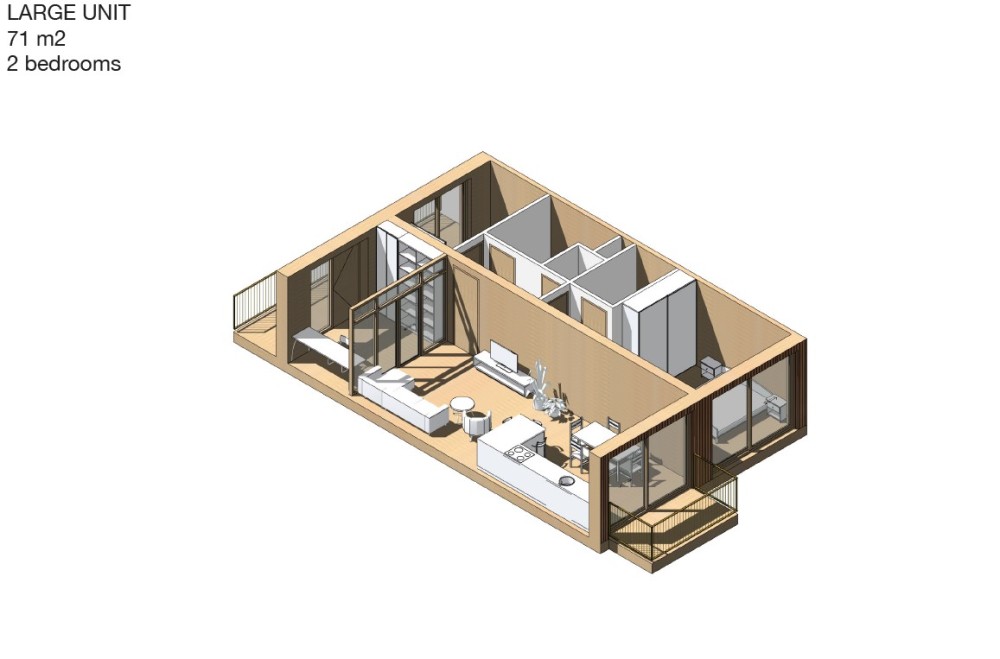 ---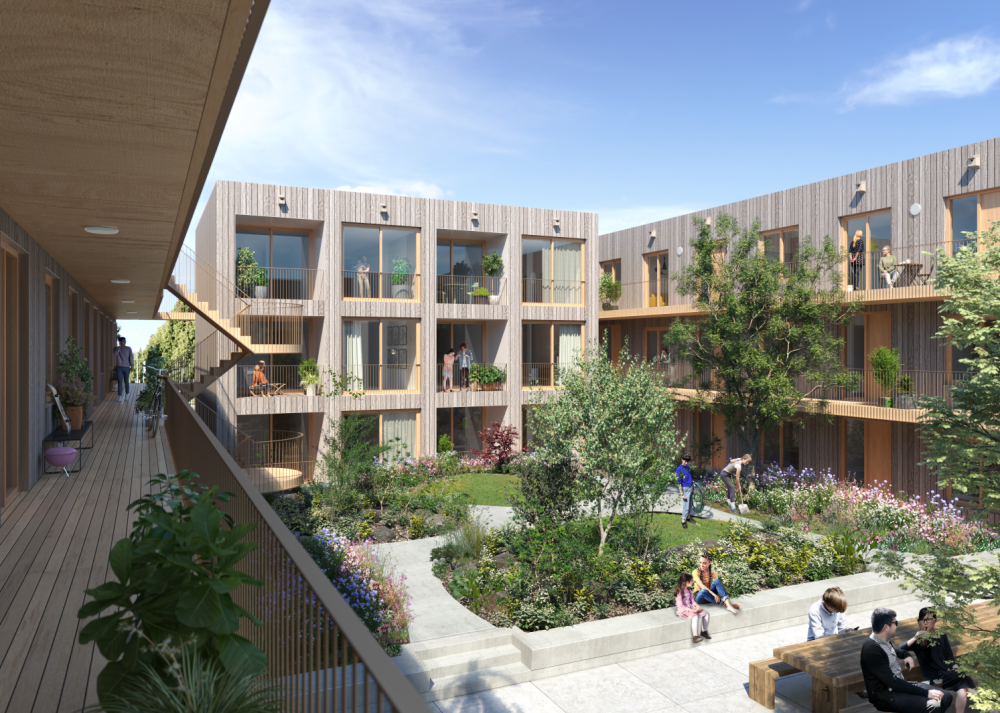 ---
Location: Leusden,
2021 - ongoing,
Gym, housing, parking garage, 6.000m2 BVO
60 mid-rent units from 60 to 90m2, communal courtyard, non-housing functions
Energy neutral, built with prefabricated bio-based wooden modules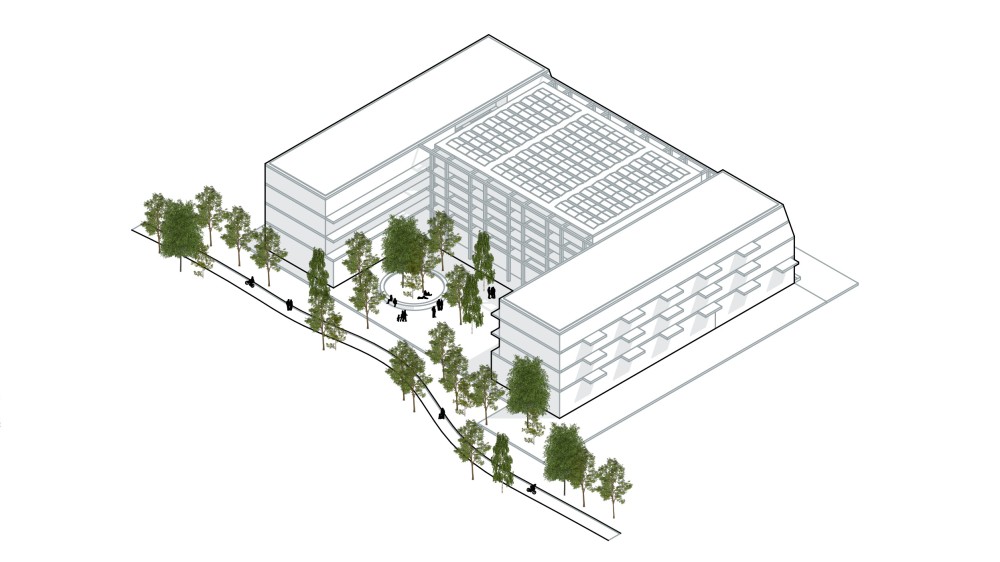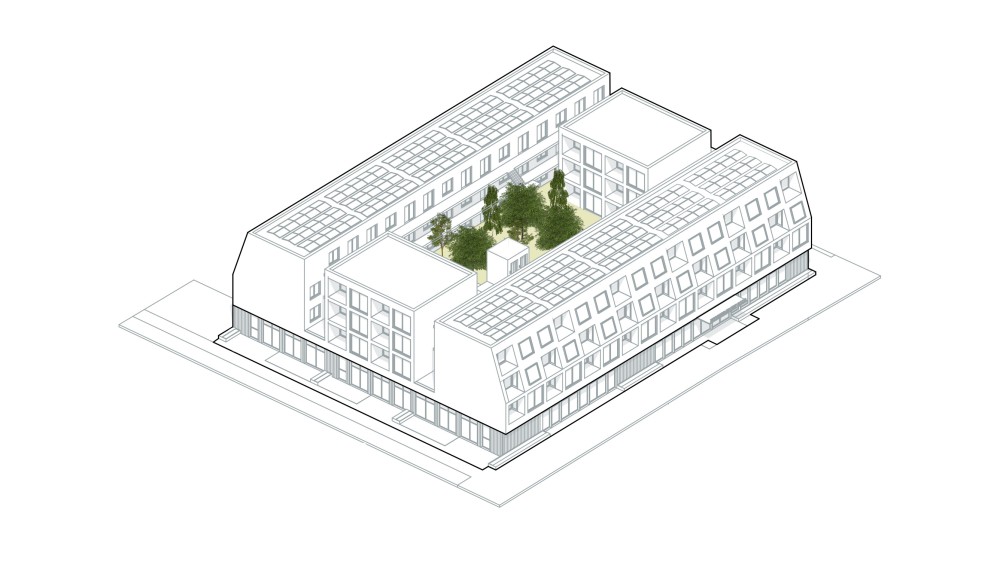 ---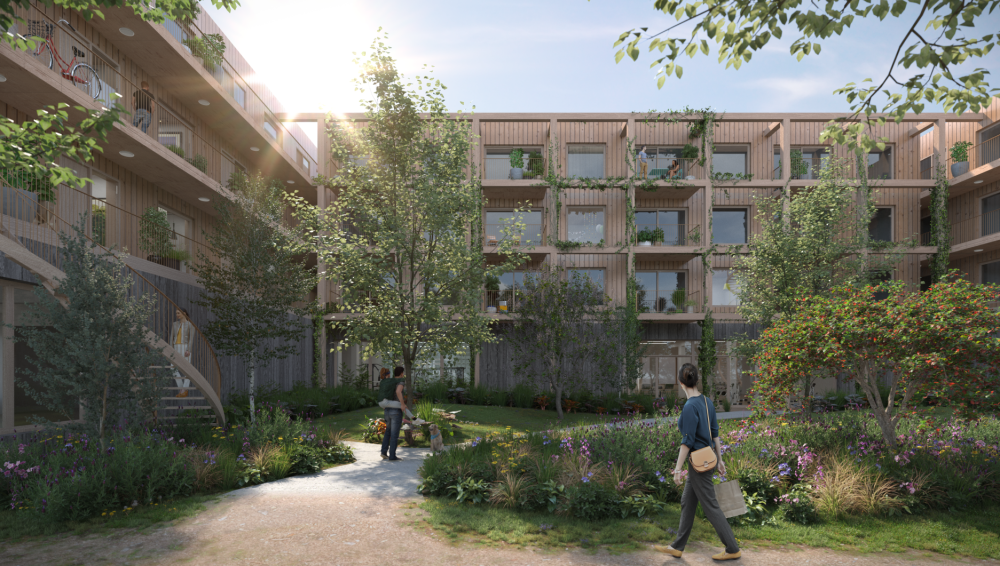 ---
---
TEAM
Developer - Holistic developments

---
---
Related pages