---
de Nieuwe Meent (dNM) is one of the first pilot projects for housing cooperatives in Amsterdam, located in Amsterdam-Oost. It comprises forty social co-housing units and is co-developed, co-designed and co-financed by the members of the cooperative, who are also the future tenants of the building. This innovative development format based on principles of collective ownership, solidarity and sharing allows collectives of citizens, who otherwise would not have access to credit, to shape and build their own house. The houses cannot be sold and are taken out of the market forever. Rents span between 450€ and 750€/month.
---
---
dNM is based on 4 core values: approaching cooperative housing through commoning; creating a community around care; building and living together sustainably; fostering a diverse ecosystem.
dNM is designed as a large co-housing organism that offers a mix of independent social housing units and shared apartments for self-organised living groups, all sharing communal facilities such as a shared garden, a green roof for food production, a workshop/laundry room, an event space and a large shared kitchen/dining/living space. The ratio of private to communal spaces is 55-45%. The co-design process produced houses that were tailor-made upon the needs and desires of the different members of the group, and enhanced the creation of a strong community. As well as, innovative design solutions for shared spaces, and diverse housing types.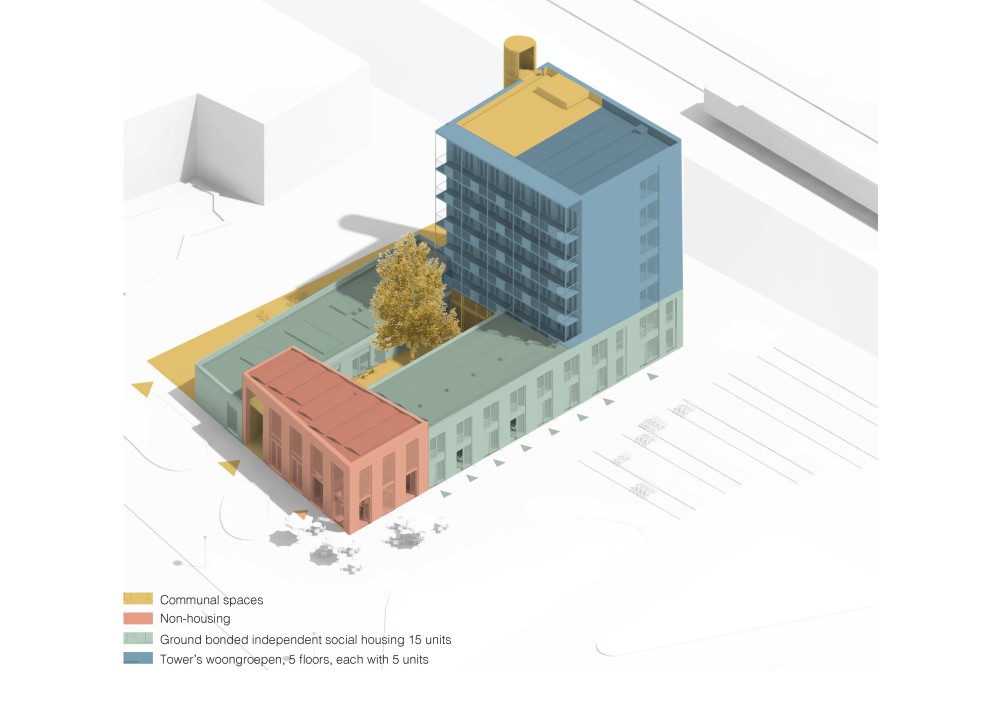 ---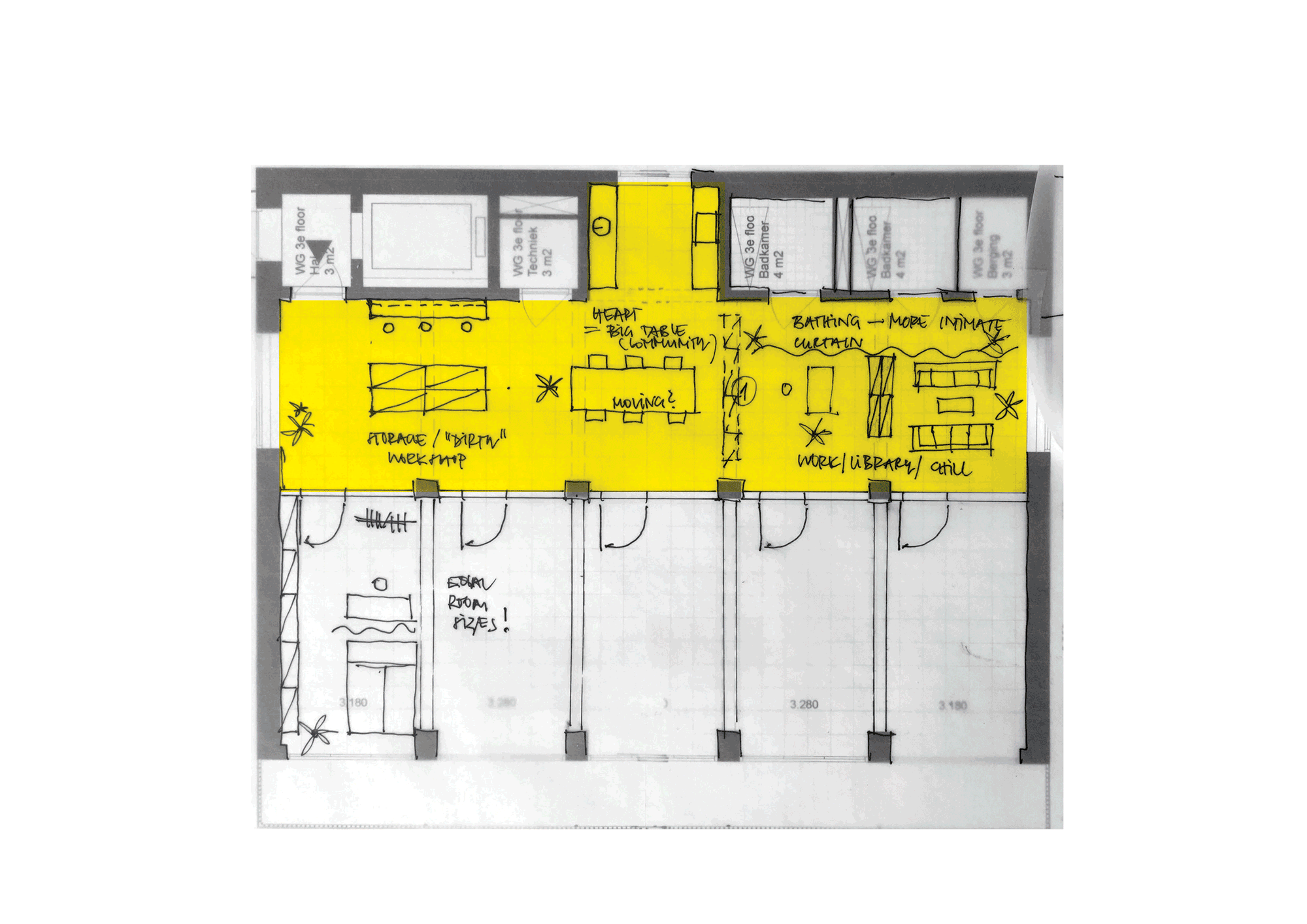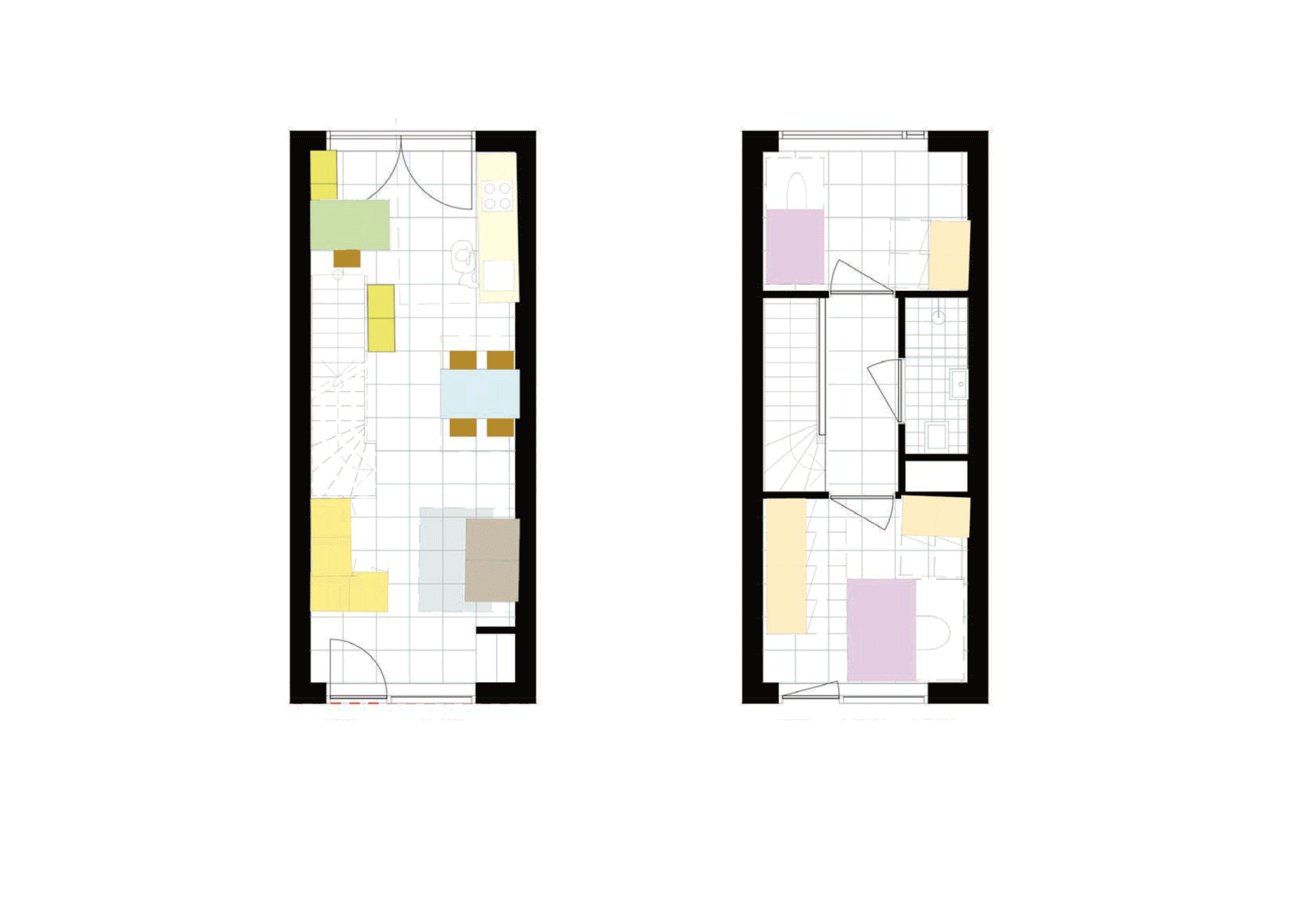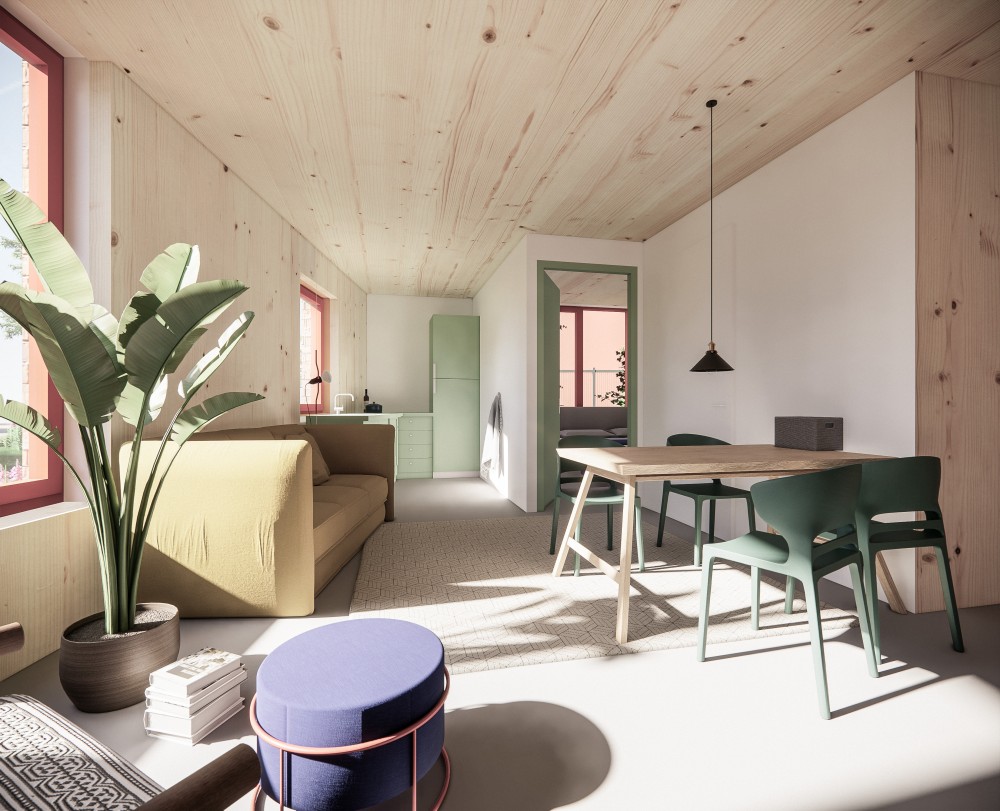 ---
Time to Access is not only the architect of the building but also among the co-founders of the project. We have been involved since day one, supporting the cooperative with process management and project development. dNM is the project that defines TtA the most. As it embodies a radical form of democratisation of architecture where the boundaries between commissioning, designing and developing are blurred due to an intense participation process.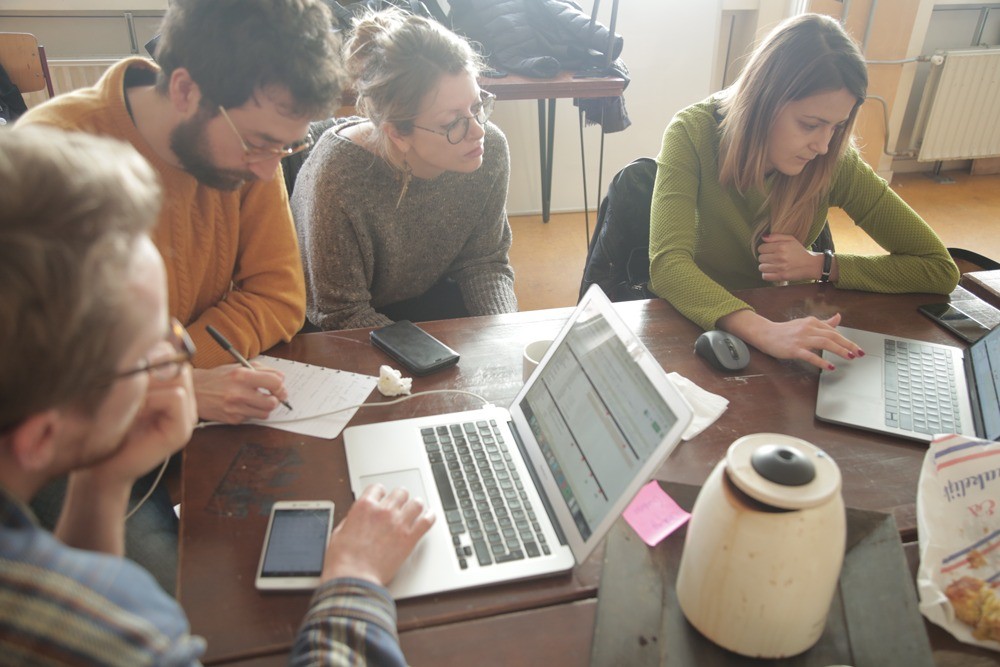 ---
The building is a unique example in the city of sustainability and circularity applied to affordable housing. 
The seven-storey building has a circular load-bearing structure made of cross-laminated timber and facades of prefab timber-framed elements. We use a total of 247.168 Kg of wood. This means 450.000 Kg of CO2 will be subtracted from the atmosphere permanently. On top of this, timber is also used for windows and facade cladding. dNM produces its own energy. A large solar panel farm is realised on the roofs in collaboration with a local energy cooperative. A geothermal heating system connected to heat pumps efficiently generates hot water to heat up and cool down the building. Energy consumption is reduced to the bare minimum due to optimal sun exposure, facades with high insulation values, triple glazing. This results in an energy positive building that produces more energy than it consumes. 
The building will not only house people but also a rich biodiverse ecosystem owing to green areas, collection of rainwater, and the integration of bats, birds and insects nests in the brick facade.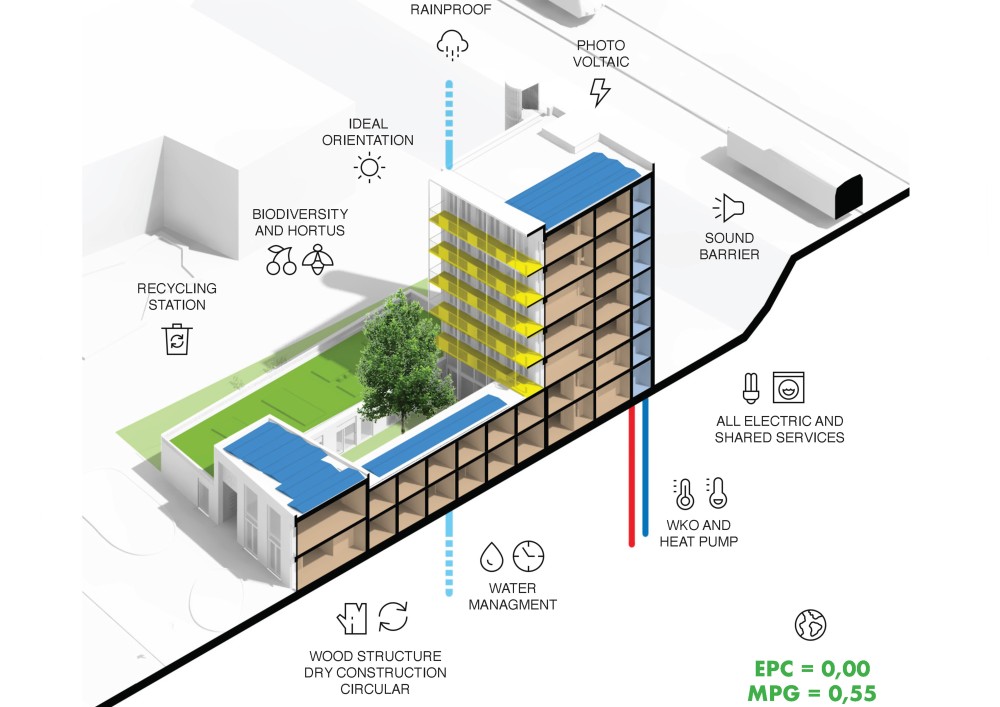 ---
---
Amsterdam, 2018 - ongoing - start construction June 2022
Zelfbouw Co-housing, 2.300m2 BVO
40 social housing units (15 independent social units, 5 living groups) from 40m2 to 180m2, communal spaces, non-housing functions
Energy positive, built with circular wooden structure, local and upcycled materials
---
---
---
TEAM
Developer - Vereniging de Nieuwe Meent
Architects - Time to Access i.c.w. Roel van der Zeeuw Architecten 
Construction -  Step Engineering
Sustainability - W/E Adviseurs
Finance - Kantelingen
Contractor - Zenit Bouw B.V.
---
---
Related pages