---
What is a housing cooperative?
---
In the Netherlands, a housing cooperative, or wooncoöperatie in Dutch, is a form of self-developed collective housing. Led by shared values, residents jointly develop and manage their building. The housing cooperative is a community in which residents share more or less with each other. What they share varies from, for example, a communal garden to a joint household, from community care to joint care for children. A housing cooperative can be a small close-knit community, but it can also be a larger loose group and everything in between.
Housing cooperatives are largely spread in Europe and have a long history in the Netherlands as well, with the first projects built in Amsterdam as co-housing for workers in the 1860s. The scheme has been discontinued for a long time, but as a result of the 2015 Housing Act cooperatives are now resurfacing. The city of Amsterdam recently launched the ''Action Plan Housing Cooperatives'' and aims to realise 15 to 20 projects within 4 years, which entails 7.000 housing units by 2030 of which 50% new as new buildings via the Zelfbouw program. The ultimate goal is to have 10% of the whole housing stock owned by cooperatives within 25 years. New groups are sprouting everywhere in the Netherlands and often the propulsion of citizens' initiatives shapes the agenda of local administrations.
There are different forms of housing cooperatives:
1 - Housing cooperatives where the members are collective owners
The future residents set up an association together: the housing cooperative. The members of the housing cooperative are jointly responsible for the design, construction and management of their building. The housing cooperative is the owner of the building and the leaseholder. The members rent their homes from their housing cooperative. In this way, the residents have a lot of control over their living space and they are collective owners, while they rent individually.
2 - Management Cooperative
In this management form, the members of the housing cooperative(the tenants) are responsible for (part of) the management of the homes and communal areas. The building belongs to a different owner, for example, a housing corporation or a private owner.
---
Working outside profit motives and developing housing that will stay outside of market dynamics forever, we believe housing cooperatives can be an important actor in the creation of much-needed high-quality affordable housing.
As Giancarlo de Carlo once said "Architecture is too important to leave to the architects.'' Citizens' active participation in the design process always results in the development of innovative architecture with original housing types and cohabitation models, high-quality materials, and high sustainability ambitions.
Finally, housing cooperatives enable citizens' participation in the making of our cities and create proactive resilient communities that will have a positive impact on the urban environment.
---
The Role of Time to Access
---
Time to Access is among the co-founders and the designer (in collaboration with Roel van der Zeeuw Architects) of de Nieuwe Meent, one of the new pilot cooperatives in Amsterdam. Through our involvement in the project, we have gained expertise on cooperative legislation, financing, development strategies and community processes, and grew a network of peers in academia, in the building industry and the cooperative movement itself.
Since 2018, starting with de Nieuwe Meent and then with other initiatives, like Compleks (Utrecht) and de Bundel (Amsterdam), we are experimenting with different forms of participation and co-production. Owing to the collaboration with all the future dwellers involved, we are devising original co-design tools that involve storytelling, gaming and brainstorming, among other tactics. With the future dwellers, we explore ownership models, make an actor analysis, facilitate system thinking and decision making, support groups in organising their project with governance and planning.
Let's not forget that we are architects. Our main focus relies on co-design. We put our expertise at the service of the communities we work with or for, accompanying them through the whole design process, starting with defining the Program of Requirements (Programma van Eisen) together, analysing the urban context and building regulations to reveal potential strengths and weaknesses of the building-to-be, uncovering wishes and desires of the group as a whole and of the individuals that form it, and translating them into design. The relation between the private and the collective sphere of the project and community is always a sensible topic that we explore in-depth. The group will be supported in taking informed decisions on all aspects of the project and in its whole duration, including, for example, the definition of a sustainability concept, the choice of the optimal technical installations and of building material and the possibility of including a part of DIT (do it together) during the actual construction. We also support groups in dealing with all the other professional figures involved such as structural and building physics engineers, sustainability advisers, builders, etc.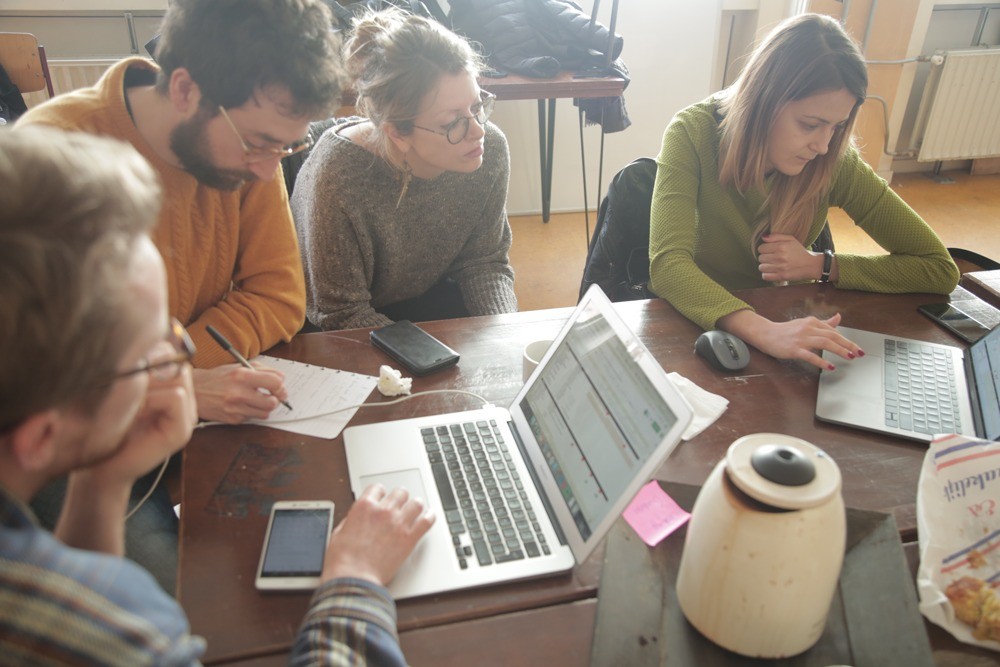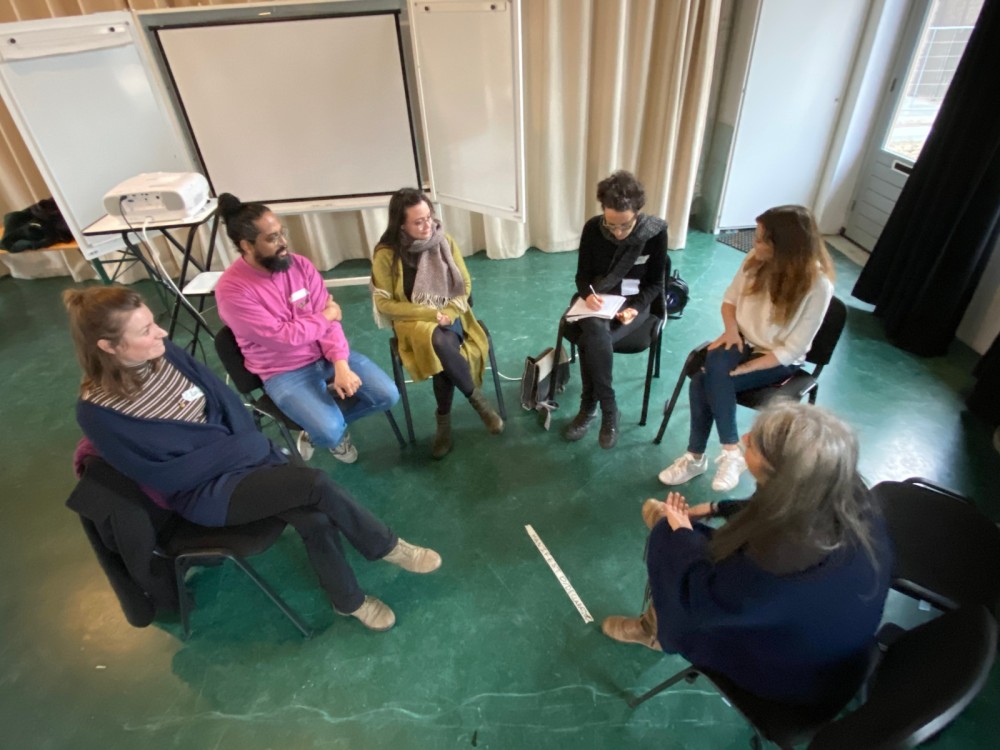 ---
If you are an already formed group (or even just a single person curious about housing cooperatives that does not know where to start) we can help you by sharing our experience with housing cooperatives, making architectural feasibility studies, connecting you with our network of professional advisors and with the other initiatives we support.
---
There are also tangible opportunities at the moment. The city of Amsterdam has recently announced three new plots that will soon be available for new housing cooperatives with middenhuur and social units in Buiksloterham and Centrumeiland. TtA is committed to supporting cooperative groups throughout the different phases of the application, as well as in the full development of their housing project.
TtA works with an inclusive business model in which the more profitable projects subsidise our work with autonomous non-profit initiatives. We work for free during the tender phase, and you will start paying a discounted fee only once you get a plot (ca. 75% of a regular fee).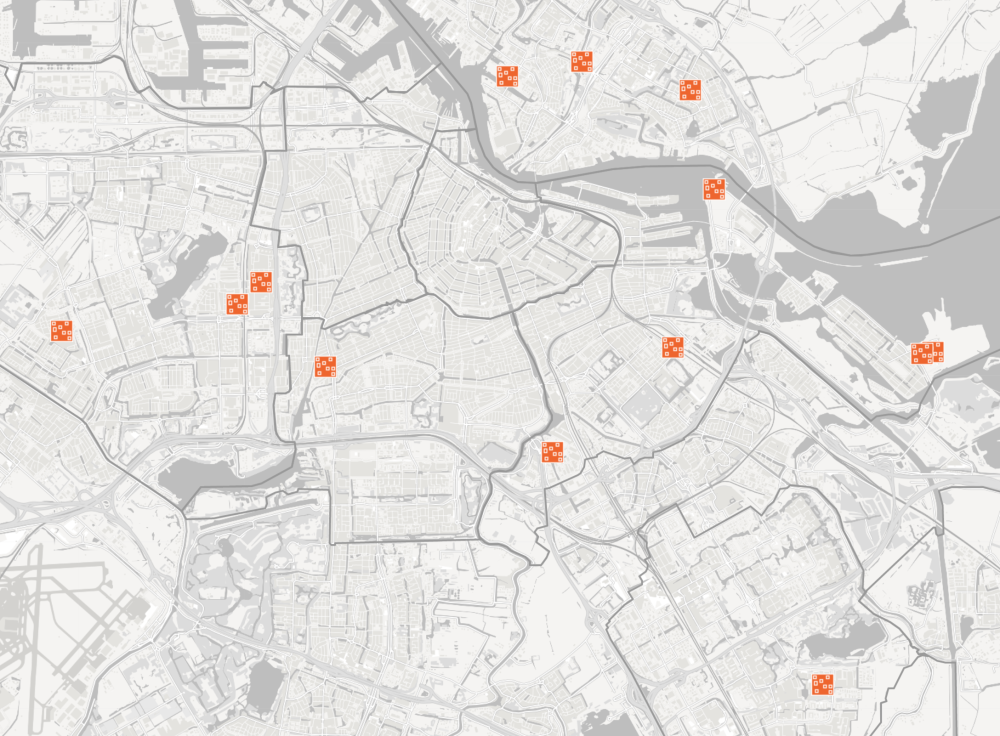 ---
Resources
---
About housing cooperatives
Housing the Co-op - A Micro-political Manifesto
Sascha Delz, Rainer Hehl & Patricia Ventura (English)
This manifesto describes how housing cooperatives offer solutions to get out of the housing crisis, by combining political action and cooperative practices they come closer to systemic change, which is essential for a more sustainable and fair future.
Operatie wooncoöperatie - uit de wooncrisis door gemeenschappelijk bezit
Arie Lengkeek en Peter Kuenzli (Dutch)
The book works towards an optimistic, applicable and feasible proposal: out of the housing crisis through communal ownership. Keunzli and Lengkeek provide concrete examples from the past and present of how housing can be organised collectively. It tells the history of housing in the Netherlands.
---
CoHousing Inclusive - self-organized, community-led housing for all
by Institute for Creative Sustainability (English and German)
To what extent are experimental forms of housing accessible and affordable for everyone, including people with more or less money, refugees or people with disabilities? The book takes a critical look at these topics and examines how political and financial preconditions can be improved so that co-housing can be accessible to everyone.
---
Housing cooperatives in the Netherlands
Various publications on Cooplink (Dutch)
This website contains many publications about housing cooperatives in the Netherlands, including studies on how to set up a housing cooperative or management cooperative, as well as specific research into, for example, communal housing for seniors.
Aan de slag met wooncoöperaties! by the Municipality of Amsterdam (Dutch)
This policy document elaborates on the ambitions for cooperative housing of the municipality of Amsterdam, setting out the plans currently being worked on as well as the ambitions for the coming years.
---
Housing crisis in the Netherlands
Uitgewoond
by Cody Hochstenbach (Dutch)
Based on years of research, Uitgewoond demonstrates that the current housing market does not work for everyone and that it actually increases inequality. Hochstenbach exposes the structural causes of this housing crisis and shows why we must defend the right to housing.
---
More than housing - cooperative planning - a case study in Zürich (English and German)
Mehr als Wohnen in Zürich-North is an inspiring project for sustainable housing cooperatives. Thirteen new buildings provide living and working space for more than 1,100 people.
---
Free, fair, and alive : the insurgent power of the commons
by David Bollier and Silke Helfrich (English)
Free, Fair, and Alive takes a practical approach to commoning, ranging from alternative currencies to fully open-source systems. The book presents a bold and compelling alternative to the dead-end, predatory market-state system.
'Commoning with George Caffentzis and Silvia Federici' by Camille Barbagallo, Nicholas Beuret and David Harvie (English)
This collection explores key themes (such as revolutionary histories, reproduction, money and value, commons, and struggles) in a contemporary critique of political economy by building on the works of Silvia Federici and George Caffentzis.
---
---
---
Related pages